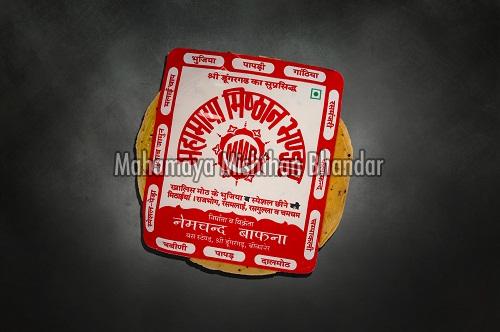 Snacks are just like soul food, right? Though today, everyone is gradually bending towards healthy eating, maybe you too prefer to eat something feeling even after getting tired, but yeah, sometimes everyone needs some food to get liberty! Papad is such a snack that can be cooked easily anytime and there is no person who does not like the bite of a fried or baked papad.
How spicy papads are made?
In fact, who like to taste something spicy and munchy, should try spicy papad products from the exporter concerns from Rajasthan. It's because their papad products are made with healthy ingredients like urad dal, suji khar, black pepper, moong dal, salt, hing, vegetable oil, etc. with some other useful spices and pulses. Hence, these spicy papad products are enriched with vitamin and protein contents and you can fry, bake, or microwave them in no time. These are good for digestion and contain no impurities.
How to munch on papads:
In whichever form you are eating papads they are always crispy. The presence of papads can bring variety to any kinds of dishes like white rice, Karala's Rasam, beetroot pachadi, or boondi raita. Even it can also be served in the appetizer way with the mocktails and drinks. You can find different flavours of the product with the spicy papad suppliers in Rajasthan. Multiple grained healthy and spicy papad products are available at the supplier and manufacturers. Just have some of it, prepare the snacks in your way and enjoy it with a cup of tea or a meal, your taste buds will thank you!
Papad:
This skinny Indian wafer is also known as flatbread or a cracker. These dried lentil chips are often remain studded with a variety of healthy Indian spices and you can munch it in whatever way you want. So, basically, the dough can be prepared with cereal flour, soy flour, pulse flour, peanut oil, salt, chilli, cumin, black pepper, garlic, etc. Indian spices, and vegetable juices too for improving its nutritional and organoleptic values.
There are mainly two varieties of papad available with the spicy papad exporters in India–
• North Indian spicy papads
• South Indian small sized papadams or appalams
Types of papad available in the market to munch on:
§ Bikaneri papad: a wide range of options are available for Bikaner papads and you can purchase them at affordable prices from the market. It mainly includes urad dal, moong daal, black pepper, salt, asafetida, papd khar, and healthy edible oil.
§ Kerala papadum: appalams are special Soth-Indian papad. Black urad dal is used to make them. These papads should be deeply fried to offer the best of it.
§ Mini papad – these small-sized papds are perfect to be munched as snacks with tea or drinks.
Health benefits of papad:
ü Papads are easy to digest and a good appetizer
ü Other than deep-frying, if you roast or grill the papads those help in absorbing fatty things from mouth and throat during the consumption time.
ü Do enjoy munching on papads in moderate amounts
ü They are free from glutens as lentils are used to prepare them
ü Rich in dietary fiber, protein, and vitamins
Get spicy papad from the best spicy papad exporters in Rajasthan to enjoy its health benefits too.